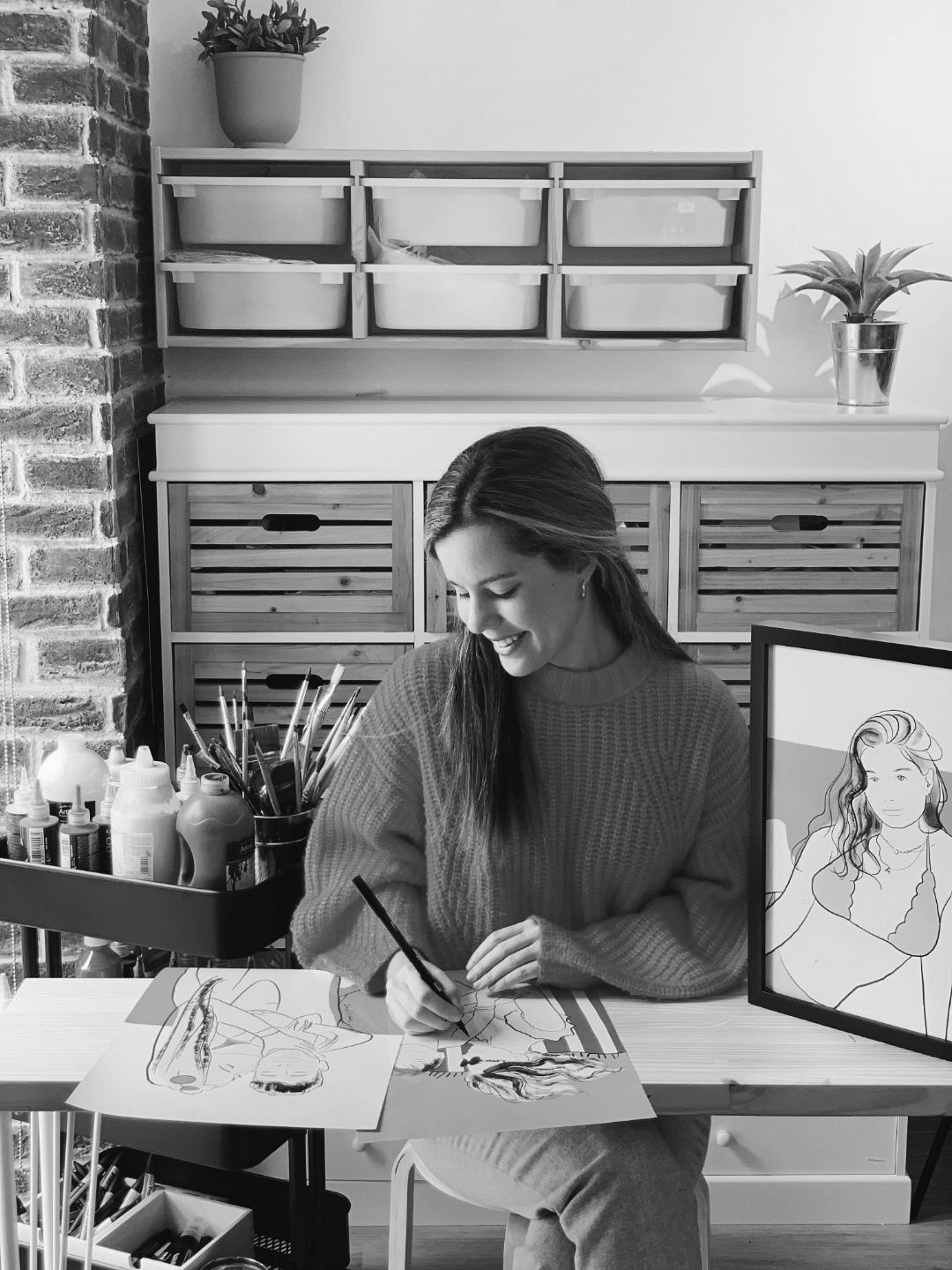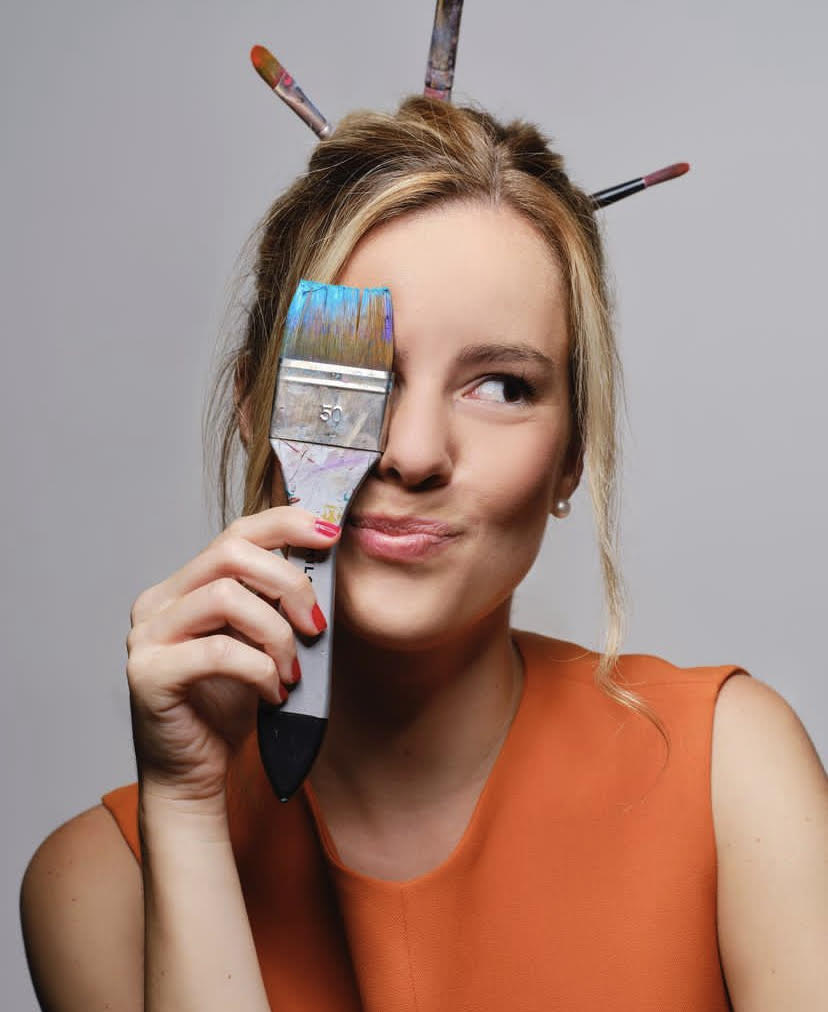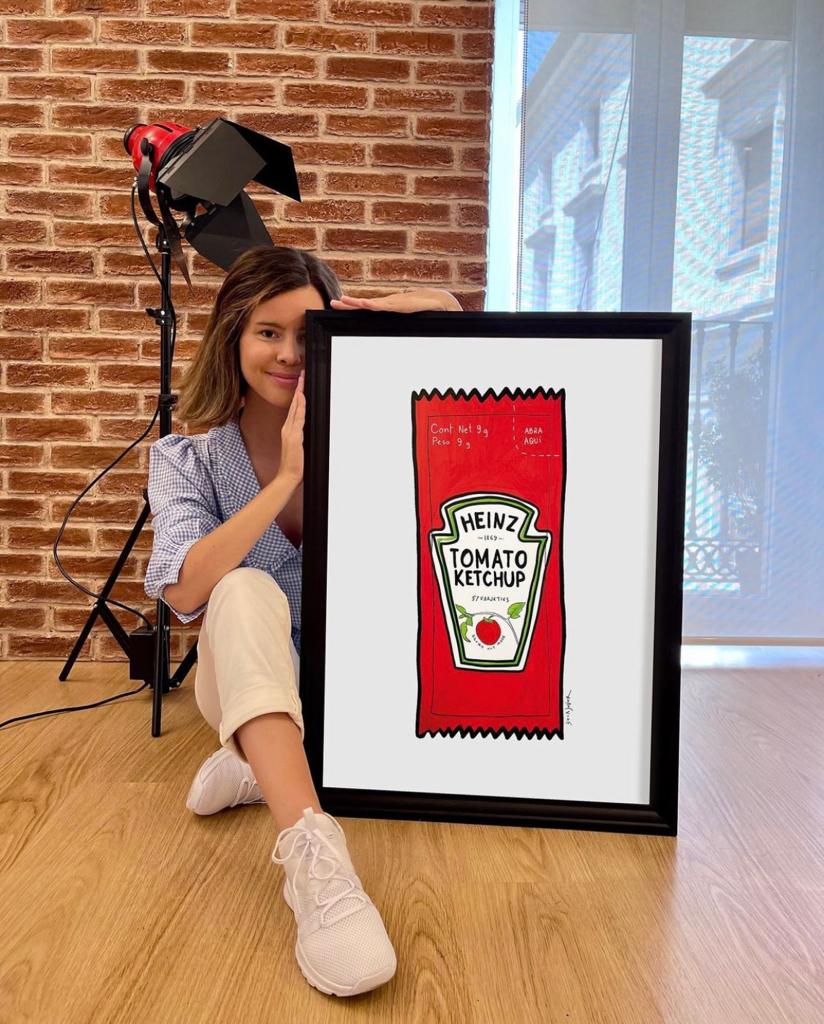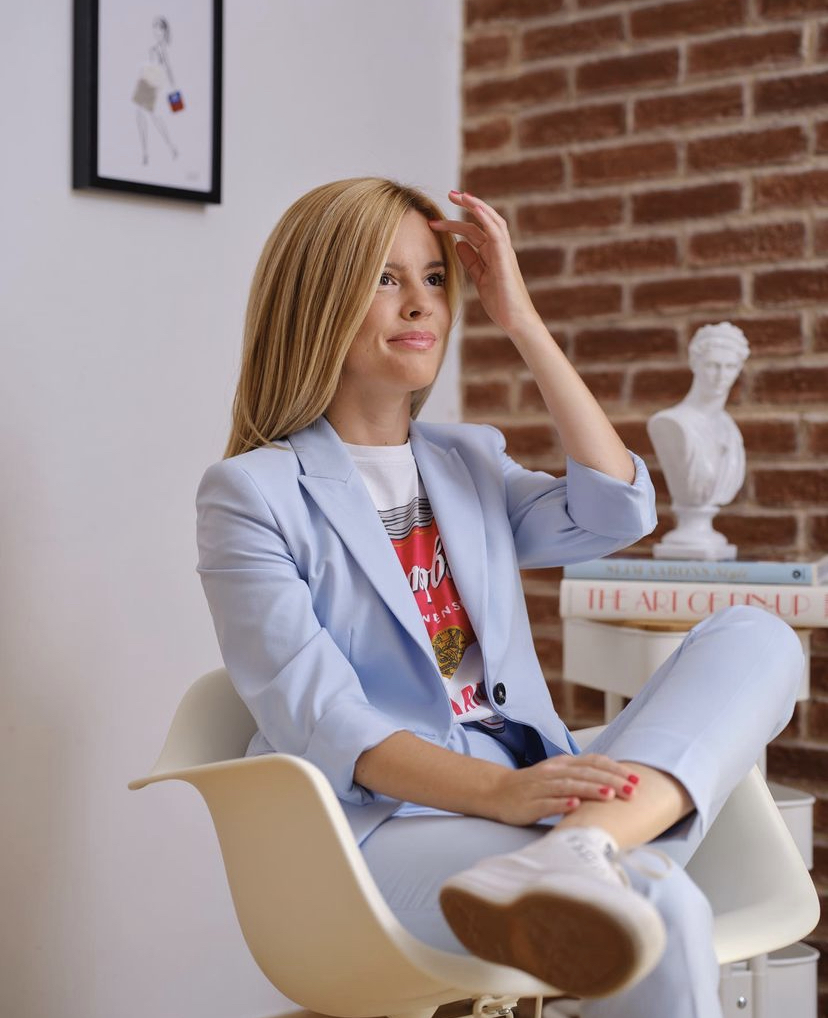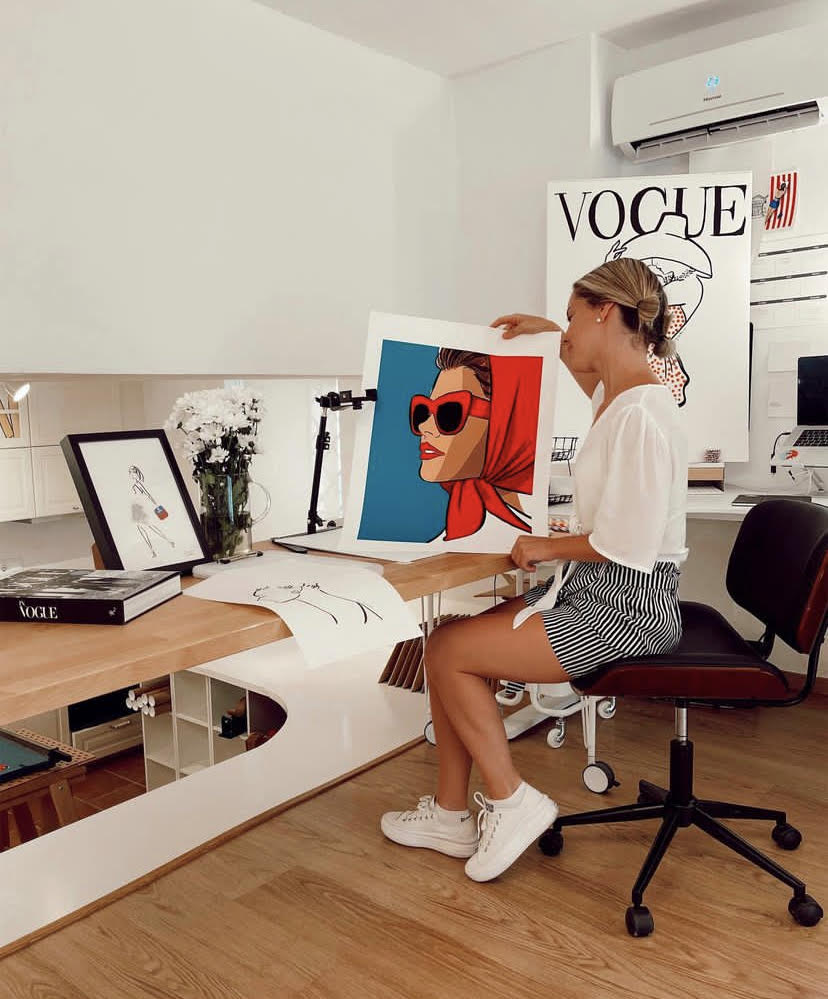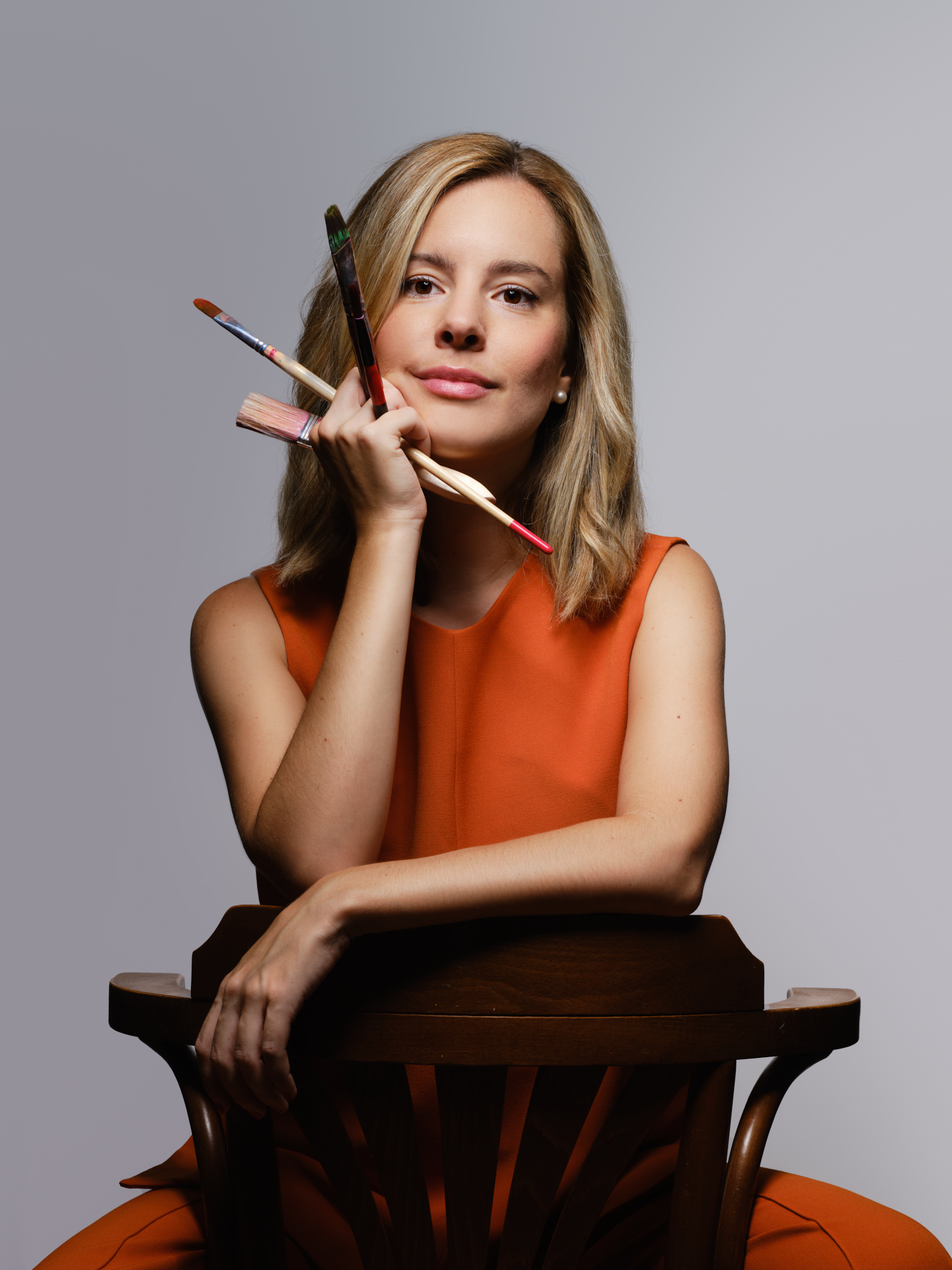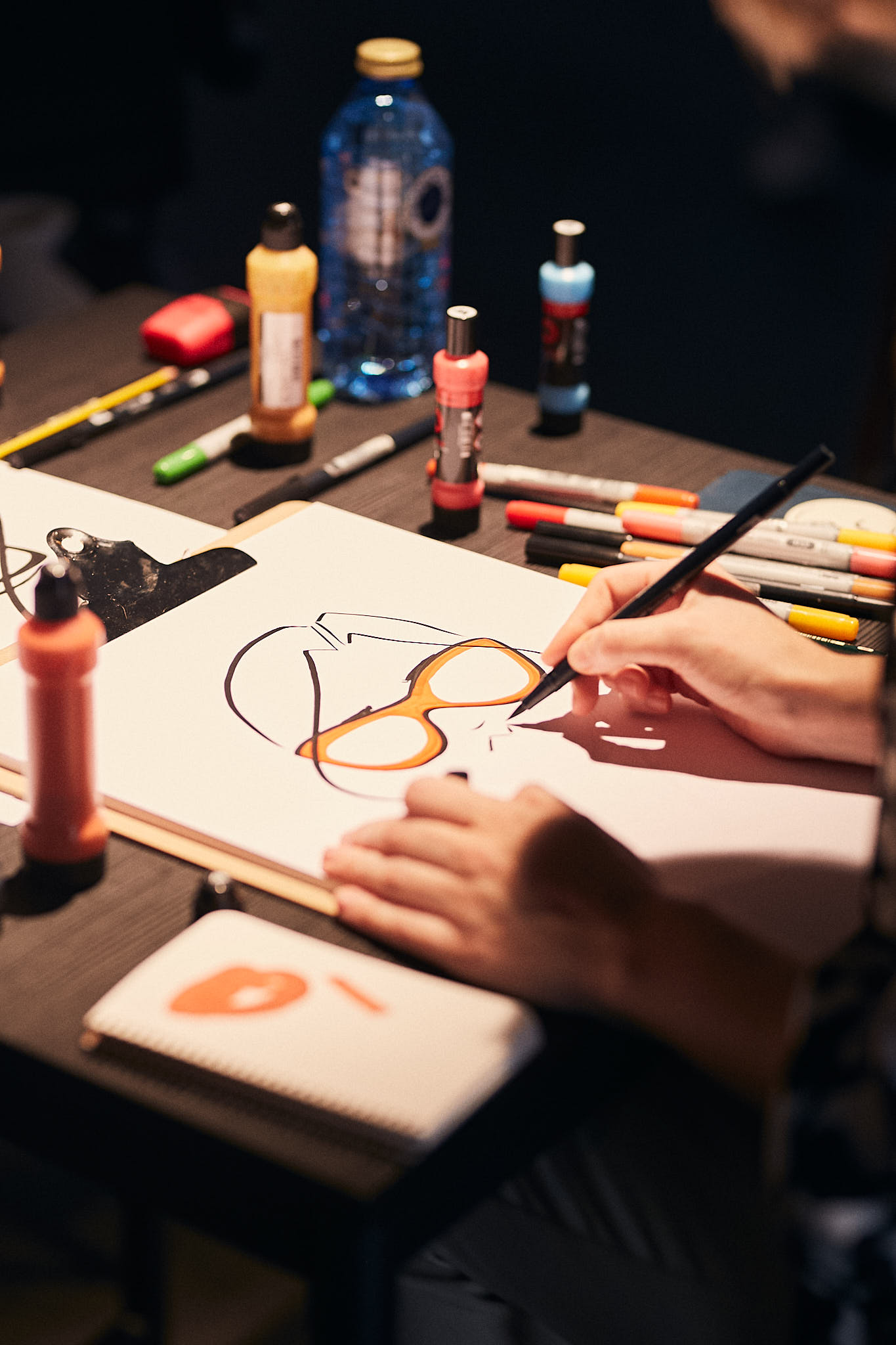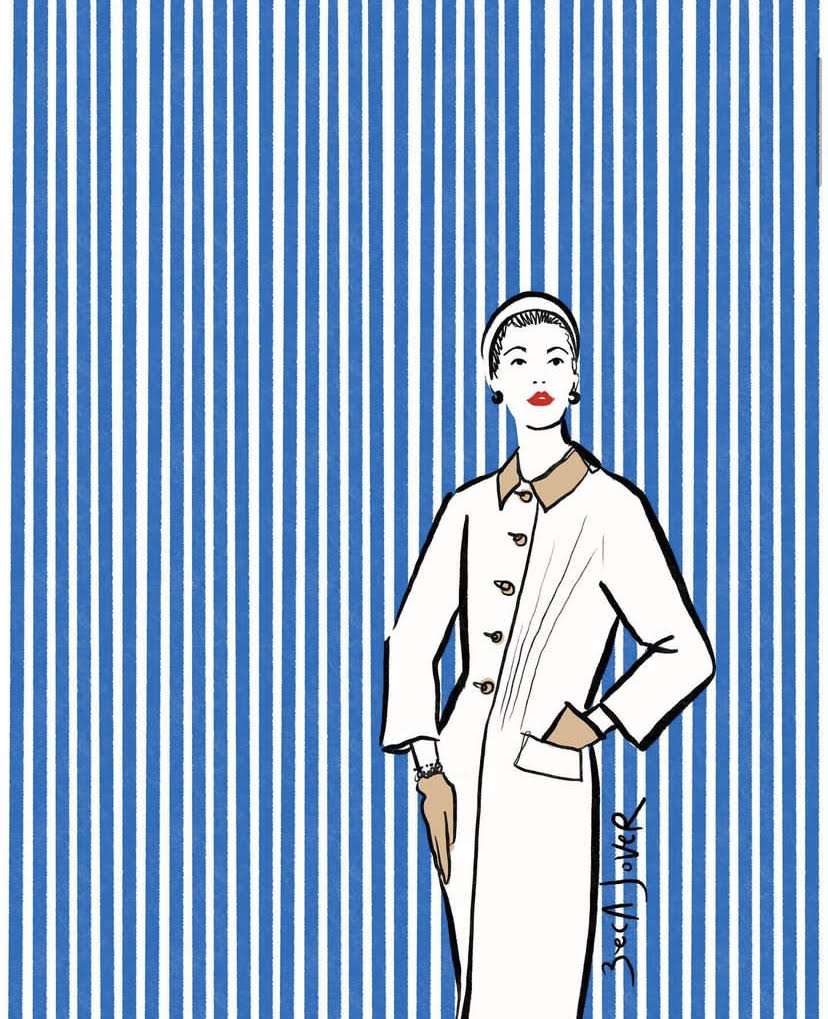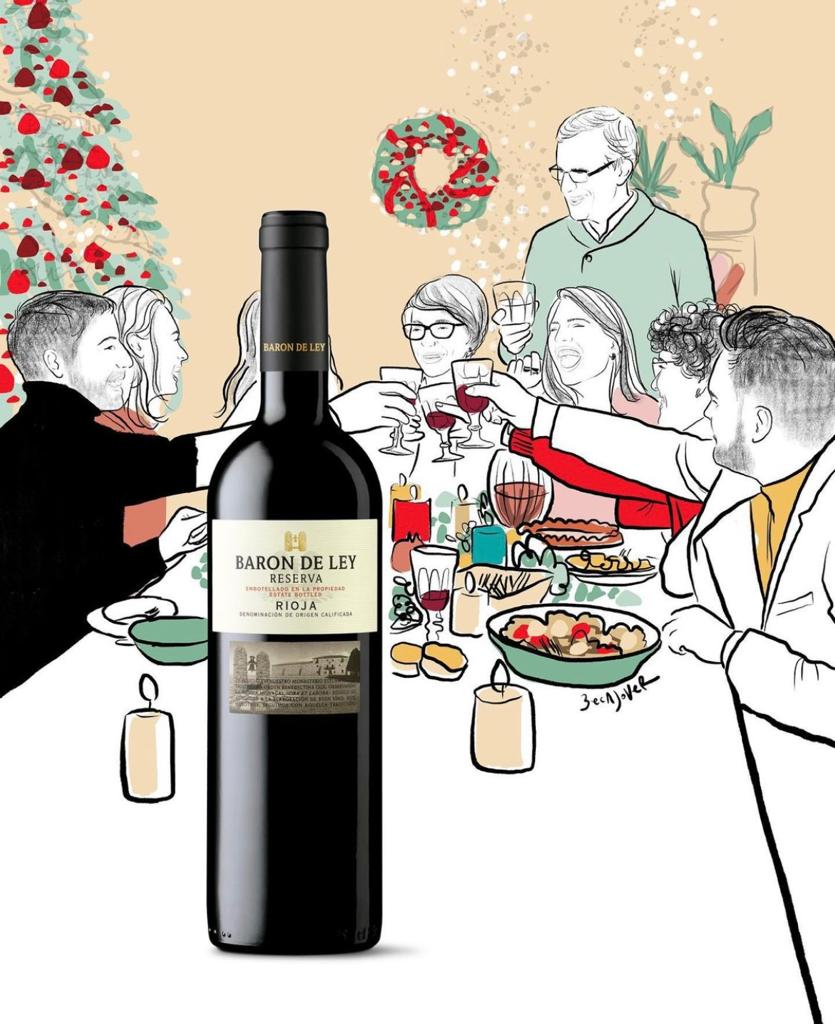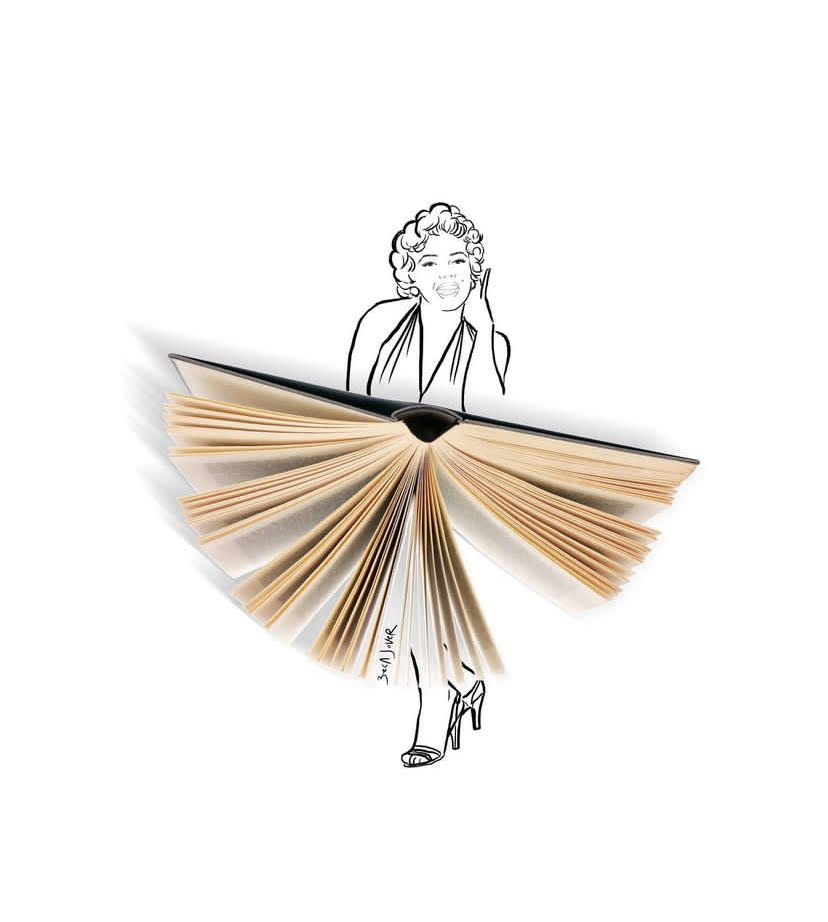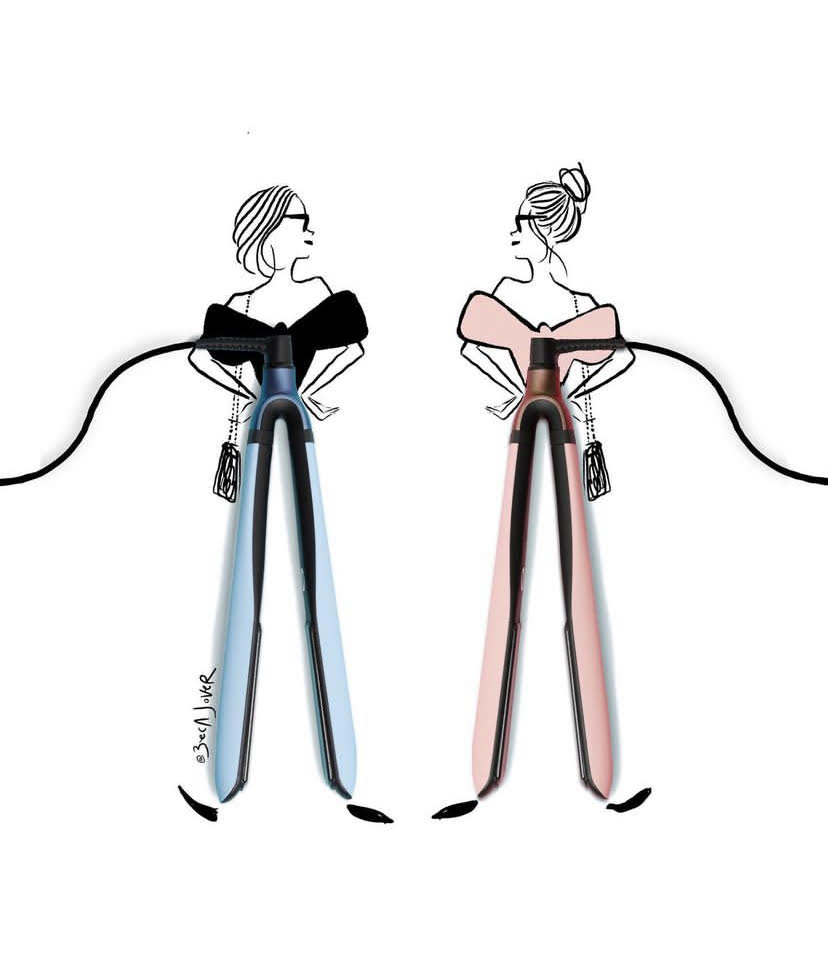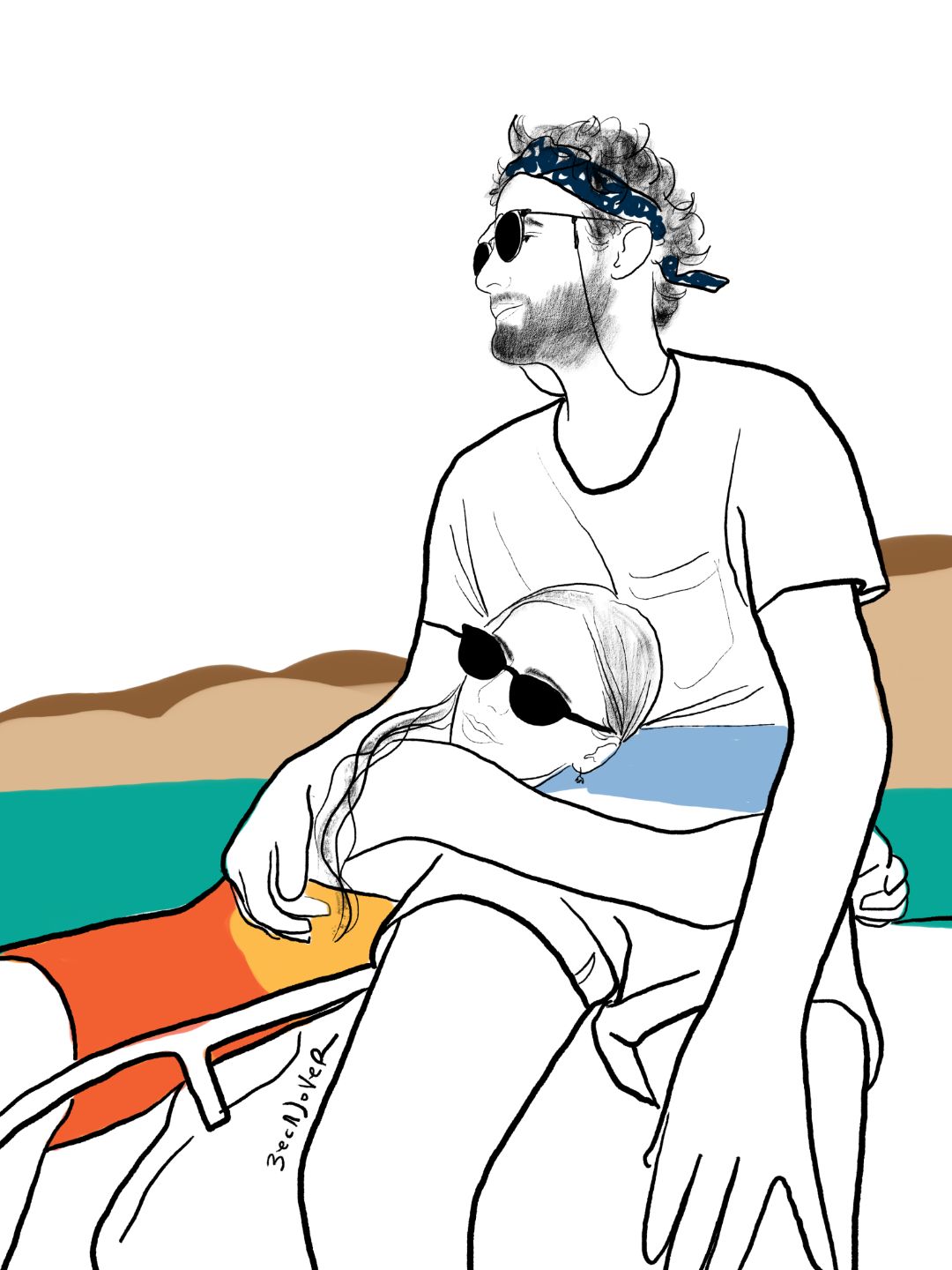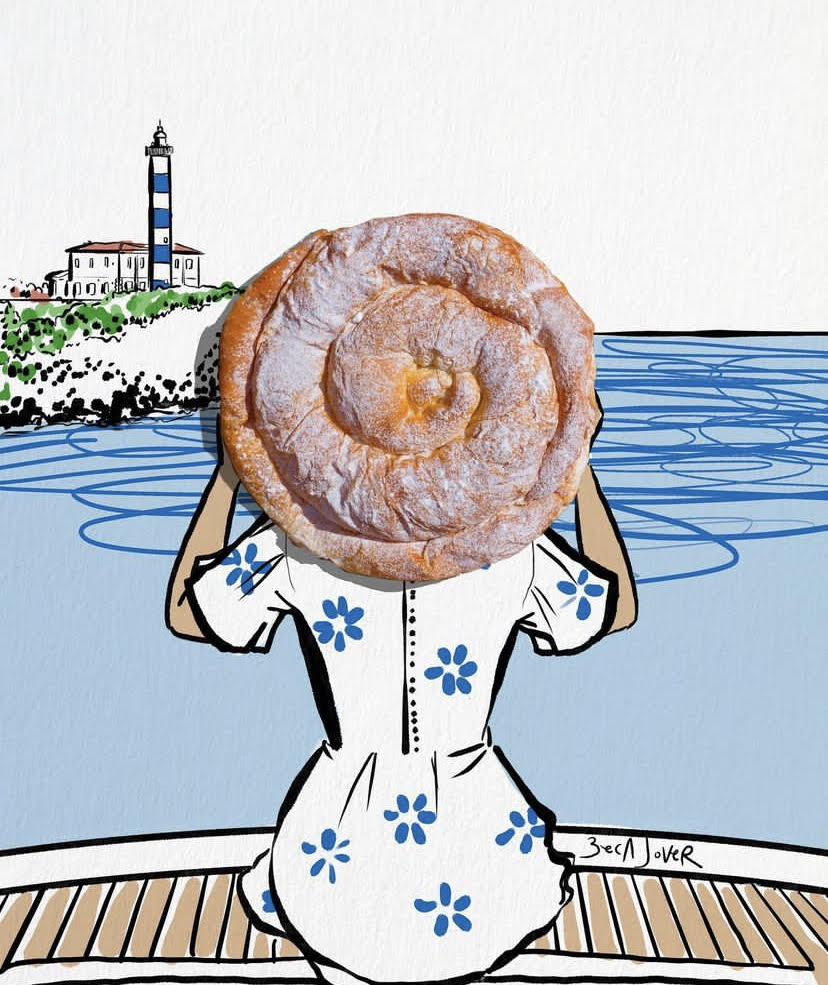 Bio
Beca Jover is passionate about art and creativity. Her illustrations are increasingly known for their creative and original style that transports us to a world of color and artistic expression capable of inspiring all our senses. In her creations Beca develops the POP ART style, which began in 1950 in England, adapting it to the 21st century.

Beca is able to capture unique moments and capture them on canvas to last forever. She has been trained in Fine Arts at the Francisco de Vitoria University and in 2D and 3D Animation, Real Time Applications, Design and Marketing.

As a designer, she has worked with prestigious brands such as Germaine de Capuccini, HOLA magazine, The Hoff Brand or Bodega Bello Berganzo, Bulgari, among others. In addition, she has contributed in social work collaborating with associations such as Red Cross or Wolflam in #modistassolidarias. She has also won awards and exhibited her work with companies such as the New York Film Academy, Museo del Traje, Antena 3, Atresmedia, the series Galerías Velvet, Producto Fresco, Fundación Showing Film Awards & Showing Music Awards, The Extreme Collection, Ka International, Universidad Francisco de Vitoria de Madrid, Pasarela Emerge, Central del Diseño de Matadero Madrid, Madrid es Moda, Burger King or Edgard & Cooper.
Collabs
Germaine, Hola, The Hoff Brand, Bodega Bello Berganzo, MÒ, Bulgari, Kiko Milano, Lefties.