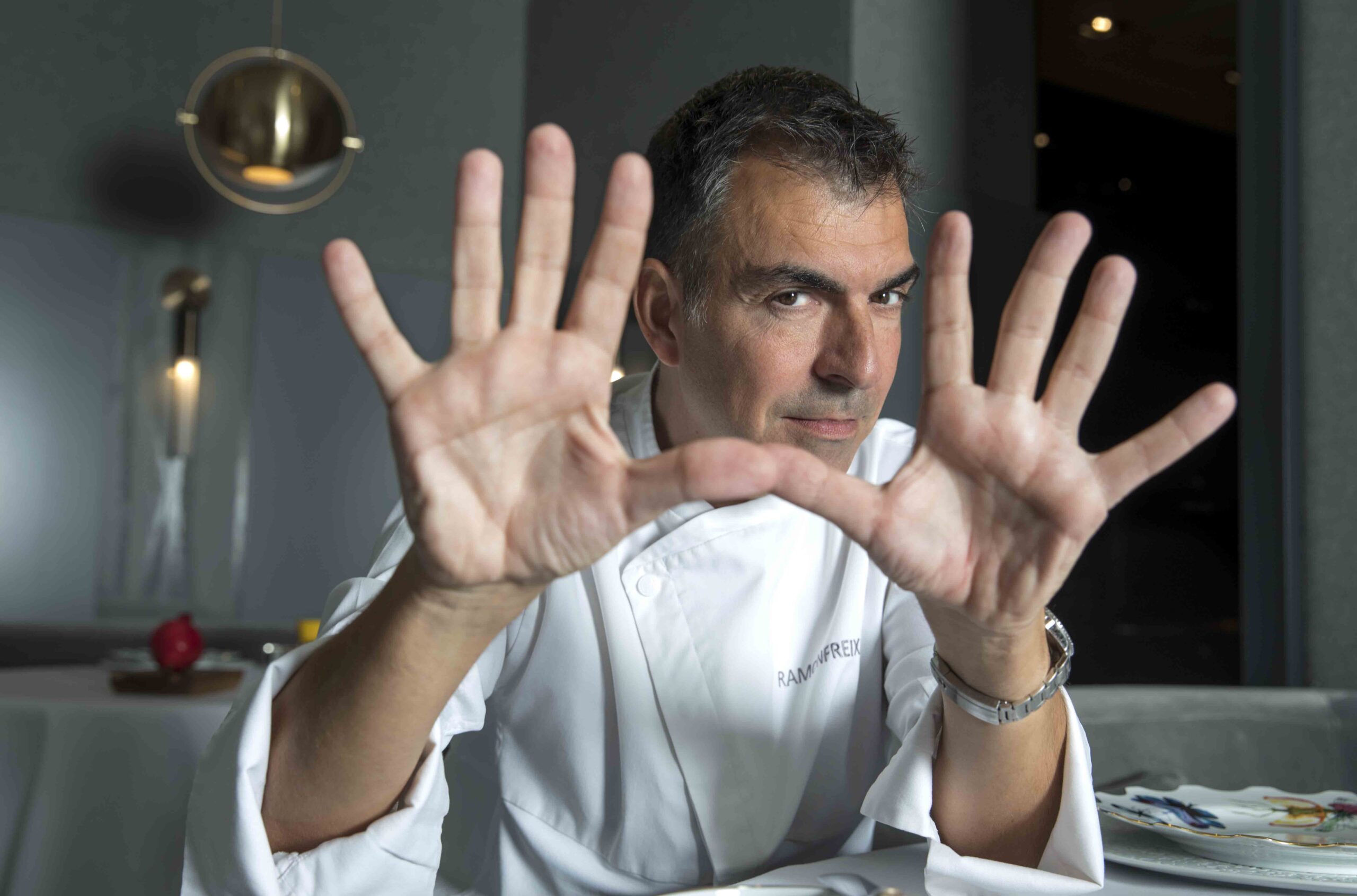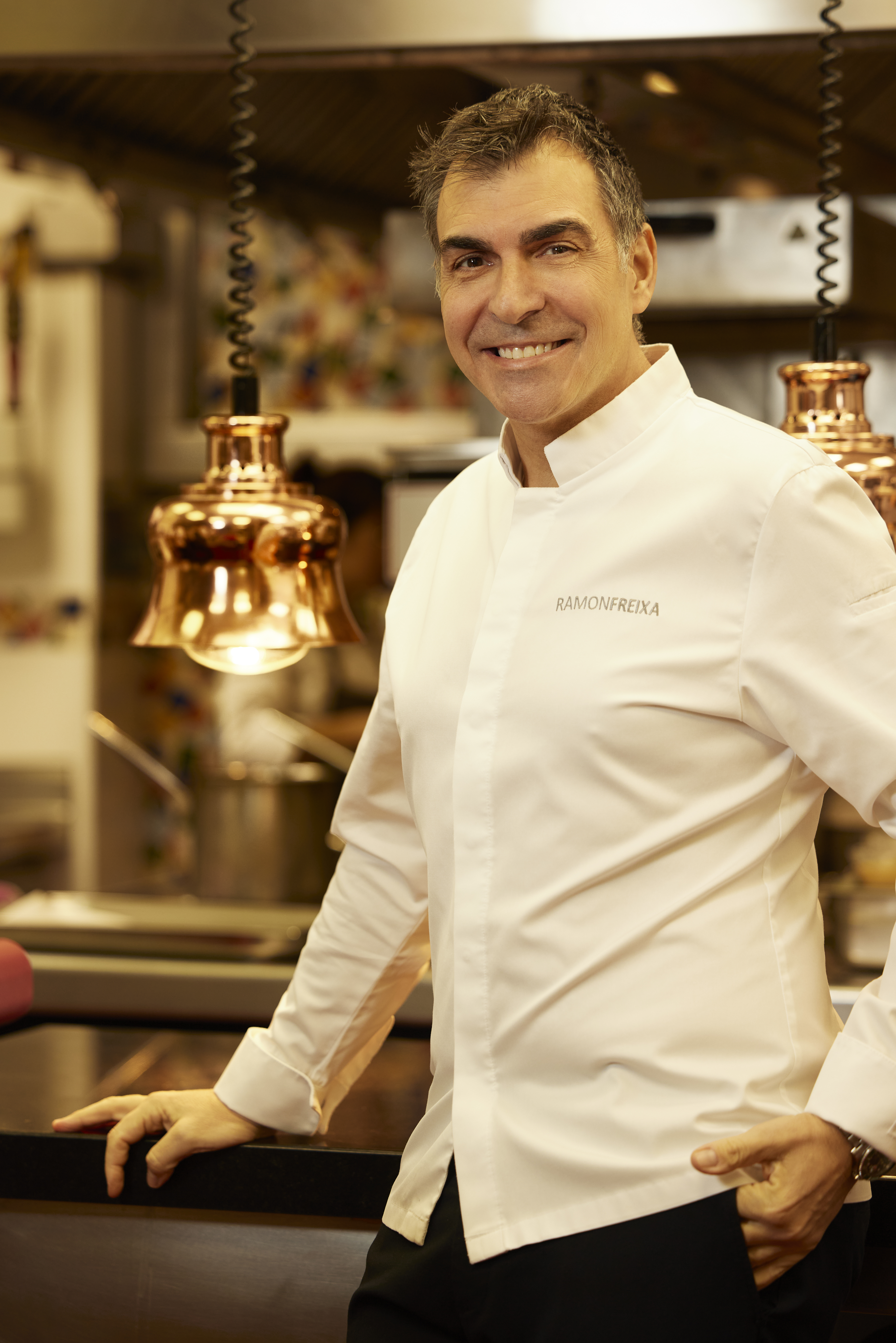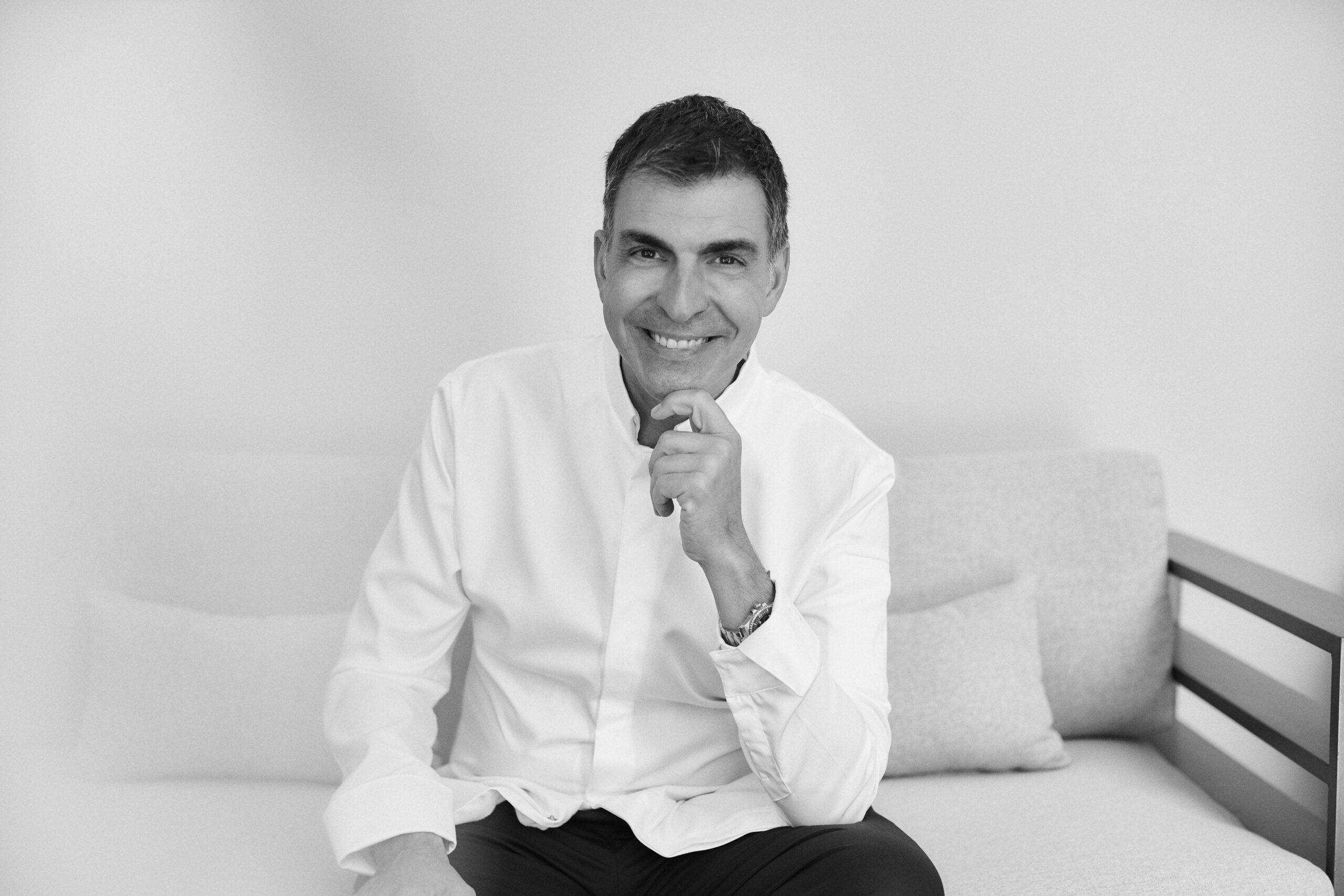 Bio
Ramón Freixa, a passionate lover of gastronomy since his childhood in the village of Castellfollit de Riubregós, near Barcelona, was born and grew up surrounded by the enticing aromas of flour as he played among the customers of his grandparents' bakery. Although he initially dreamed of a career in music, he soon discovered that his true passion was in the kitchen.
The culinary spark was ignited when he began helping his grandparents prepare his first desserts, which marked the beginning of a gastronomic trajectory that would take him to unimaginable places. His family's influence was fundamental, especially that of his father, a skilled cook, who passed on to Ramón his deep love for the culinary industry.
Ramón Freixa's cuisine is defined by three fundamental pillars: product, technique and emotion. From the simplest to the most sophisticated creations, the ingredient is always the protagonist in his creations, and this approach becomes the basis of his culinary style.

In 2009, Ramón Freixa made the bold decision to move to Madrid, leaving behind the iconic Racó d'en Freixa, the family restaurant in Barcelona that he had run since 1998.
This gave birth to "Ramón Freixa Madrid", which soon earned its first Michelin star within months, followed by a second in 2010. His restaurant was hailed as the best in Spain in 2011 at Madrid Fusion and earned the recognition of Three Suns from the Repsol Guide.In 2012, he was honored with the title of Grand Chef Relais & Châteaux, consolidating his culinary excellence. In 2018, the Metropoli Guide awarded him three EMEs, consolidating his status as one of Spain's most influential chefs.
In addition, Ramón Freixa is a passionate reader of cookbooks and author of culinary literature.


Collabs
WMF, Club Financiero, Loewe, Abadía Retuerta
Restaurants
Ramón Freixa Madrid, Ático, Papagena, Mas de Torrent (Gerona), Erre (Cartagena de Indias, Colombia), catering services
Books
El pa, l'oli i l vi (1998), Mano de cocinero (2004), Secuencias (2014)